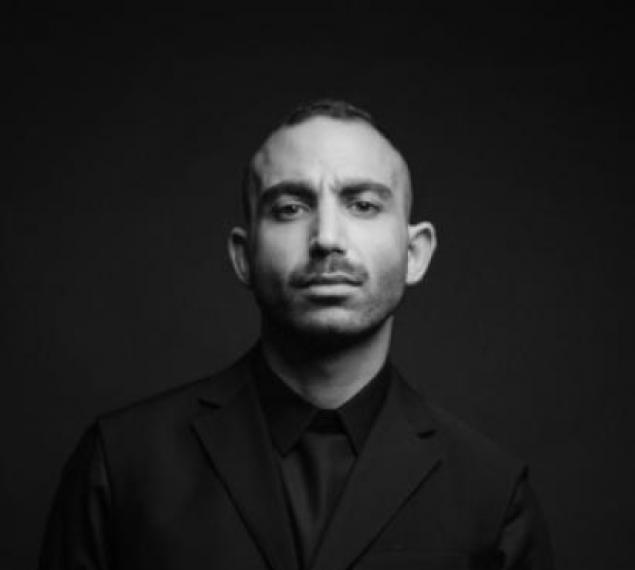 Meet The Designer
Joseph Achajian is creative director and founder of Lebanon born menswear brand Maison Du Mec.
Achajian himself is a man of the world, with Armenian roots, Lebanese heritage and international expertise having lived and worked internationally. He founded the company in 2018, and Maison du Mec, a creative collective was born. Achajian did not have a traditional fashion education, and learned mostly on the job. He comes from a legacy of tailors, corsetiere, and factory owners, a family business that dates back to the 1920's, a legacy of which he is extremely proud.
He was originally destined to be a doctor, "I had completed a degree in masters and biology, but I knew this was not where my passion lay." He then worked in several positions in retail including visual merchandising, styling and retail operations before returning to Lebanon to start Maison Du Mec.
The company began eccentrically, making simple garments, using local tailors in small workshops across Lebanon. So impassioned was Achajian, and so impressed were the craftsmen with his passion, that they loaned their skills, with full confidence in him, and the brand. To the discerning wearer, or as he likes to call them, his adopters, Maison du Mec is home to a sense of mystery and intrigue and where they seek comfort and individuality.
Maison du Mec is a lifestyle, not just a choice of clothing.
Achajian says, "Maison du Mec was never born to meet a convention. Streetwear or a readyto-wear are not titles we adhere to, I personally, have always found them restrictive. Like our adopters, we are discovery seekers, who create their own path."In October 2018 Maison Du Mec featured their first collection in one of Lebanon's leading fashion department store, ABC.
When his pop up in Saudi Arabia sold out of all the pieces in 3 days, he knew it was time to establish a presence and launch Maison Du Mec's online platform, making his clothing, leather and jewelry pieces available internationally.Achajian adds, "I have always thought of fashion as the ultimate contradiction. When the most creative forms of self-expression is categorized, particularly by gender, it conflicts the very essence of what we stand for. With new voices emerging, we believe in the liberty of choice in how our designs are worn, and the fluidity of those who wear them."