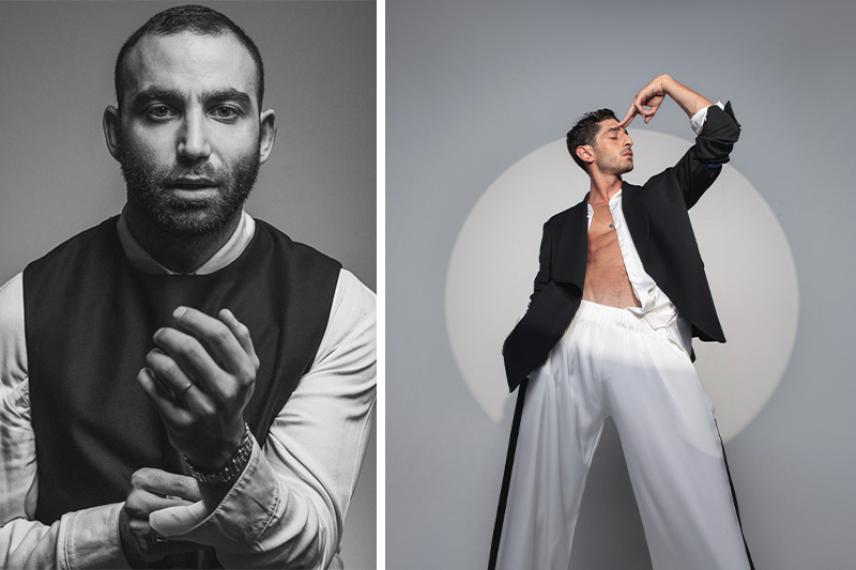 Maison Du Mec's founder discusses creativity, brand image, and inspirations
In an interview with Hespress EN, Joseph Achajian, creative director and founder of the menswear company Maison Du Mec, discussed his brand image, creative process, and future goals.
"Maison du Mec was born from a need to create a brand that understood the local men's need for fashion and embodied minimal lines but is not afraid to explore a little change every now and then," explained Joseph, saying that it's the representation of everything that is black and white and yet in minimal form and tells a bigger story eager be told, to be shared, and most importantly, to be experienced.
Maison du Mec was founded in 2018. It rose from a desire for minimalist excellence, and with Achijan's cultural diversity, having Armenian roots and Lebanese heritage; the brand doesn't want to attract customers but instead, wants to create "adopters".
Our adopters are not flamboyant or overtly extravagant. They enjoy a sense of mystery and intrigue and while they seek comfort and individuality, they want to 'pass inaperçu'(go unannounced). They are discovery seekers, who create their own path, they are not crowd followers. They pay attention to detail, fabrics and cuts not to logos and labels. They are loyal, and return to us time after time, as to them, Maison du Mec is a lifestyle, not just a choice of clothing," explained Maison Du Mec's owner.
The Lebanese designer had little formal training in fashion and aquired most of his craft on the job. He is highly proud of his family's history, which includes factory owners, corset makers, and tailors dating back to the 1920s.
They shaped his personality which he conveys through his brand image.
Joseph was originally destined to be a doctor, "I had completed a degree in masters and biology, but I knew this was not where my passion lay."
He then worked in several positions in retail including visual merchandising, styling and retail operations before returning to Lebanon to start Maison Du Mec.
Achajian says, "Maison du Mec was never born to meet a convention. Streetwear or a readyto-wear are not titles we adhere to, I personally, have always found them restrictive. Like our adopters, we are discovery seekers, who create their own path."
One of Lebanon's top fashion department stores, ABC, exhibited Maison Du Mec's debut collection in October 2018.
"I have always thought of fashion as the ultimate contradiction. When the most creative forms of self-expression are categorized, particularly by gender, it conflicts the very essence of what we stand for. With new voices emerging, we believe in the liberty of choice in how our designs are worn, and the fluidity of those who wear them," explained the designer.
Following its various shows and achievements, the brand was featured in famous international magazines such as Bazaar, Esquire, L'Orient du Jour, and more.
In regard to upcoming plans, the brand founder announced to Hespress EN that Maison Du Mec is launching a women's wear line, as well as Maison Du Mec lifestyle.