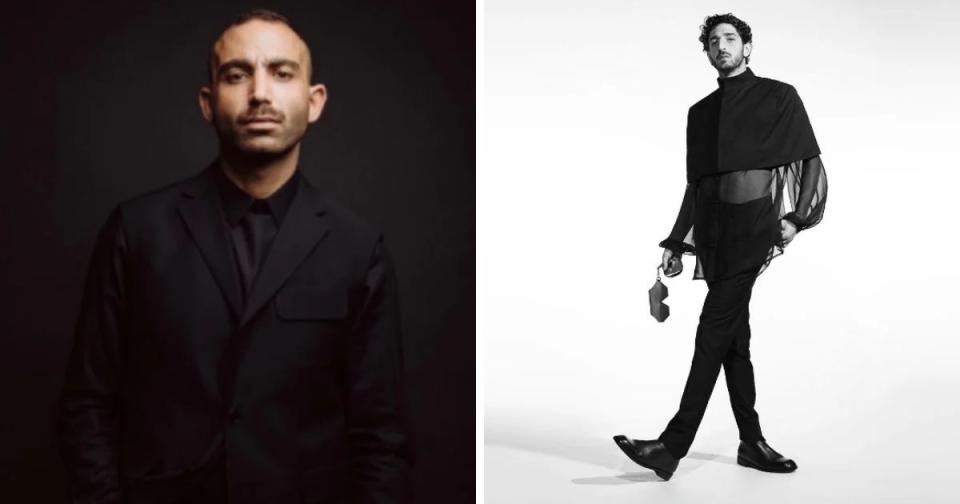 This Talented Designer Is Shaping Lebanon's Streetwear Fashion
Having Armenian roots, a Lebanese heritage, a talent in design, and a package of high expertise, Joseph Achajian has paved his way in the fashion world with a particular fashion style that is shaping streetwear.
Tapping into his extensive working experience in the fashion industry, and yet without a background education in this field, Achajjian launched his fashion company, Maison Du Mec, in 2018. He has been ever since influencing the Lebanese fashion scene.
Son of a family of tailors with a family business dating back to the 1920s, Joseph Achajian acquired his skills and passion for design on the job.
He initially wanted to become a doctor, and even earned a Master's degree in Biology from the Lebanese University (LU), but his passion pushed him toward a different path.
Setting his degree aside, he went to work in different retail positions, including visual merchandising, styling, and retail operations and management.
He worked with companies such as Mango and ABC in Lebanon (2005-2013), and with Harvey Nichols and Saudi Reemiyah fashion incubator in Saudi Arabia (2013-2017).
Equipped with over a decade of extensive expertise at that point, he returned to Lebanon to start his creative collective, launching Maison du Mec in 2018.
His fashion house began by creating simple, unique, and individualistic items made by local tailors working in small workshops.
In October of that same year, Maison Du Mec featured its very first collection in Lebanon's well-known fashion department store, ABC.
However, it was when its pop-up in Saudi Arabia was sold out in just 3 days, that Achajian took this to establish and launch Maison Du Mec's online platform, to make his clothes and jewelry pieces available for all.
Nowadays, the fashion brand is producing genderless Ready-To-Wear streetwear collections.
Currently, Joseph Achajian and his fashion brand are taking the fashion world by storm, as he is displaying his self-expressed designs in leading runways across the region.
By the 961.